KARIN Designer cottage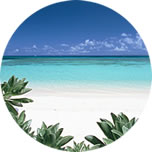 KARIN is located at Onna Village, which is well known for its large resort.  Cottage can only be reserved one group a night. We have opened cottage in October 2013. Hope you have a relaxed stay in luxury.
High quality self catering holiday cottage offers you a private and relaxing atmosphere.  Specious cottage features a fully equipped kitchen, stocked and fitted with everything need for comfortable stay.


Just relax and enjoy your luxury stay. We'd like to welcome with cordial hospitality

2019年07月01日

2018年12月03日

2018年02月01日

2018年01月10日

2017年12月07日

2017年11月12日